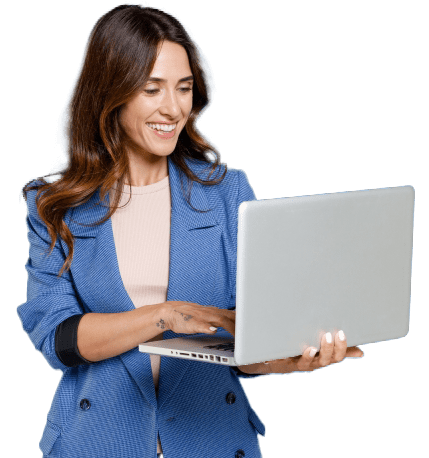 Rehab Aftercare & Life After Addiction Treatment
Transitioning back to your life after rehab can be challenging. Aftercare can help.
Recovery from substance use disorders occurs on a continuum that changes over time. Rehab aftercare programs, also referred to as continuing care, can be an essential component of your recovery. This article will help you understand what aftercare is, the benefits of aftercare, and how to create an aftercare plan.
* These fields are required
What is Aftercare?
Rehab aftercare is care that supports your recovery progress after you have left more formal addiction treatment. Over the years, research has demonstrated the value of  rehab aftercare plans for relapse prevention and sustained recovery.3,4, 5  Transitioning back to your day-to-day life when you're ready to leave inpatient rehab near Tampa can be challenging; aftercare aims to make this transition smoother by: 2 
Supporting gains made in treatment by keeping you connected to a peer community.
Providing ongoing support and monitoring from addiction treatment professionals.
Helping you to maintain the benefits and goals made during treatment.
Connecting you to additional services if you're at risk for relapse or experiencing a return to substance use.
Benefits of Rehab Aftercare Programs
Rehab aftercare programs may provide a variety of benefits for your continued recovery. This can include:
Receiving ongoing support through therapy, group sessions, or other forms of connection. Community and staying engaged with others can be an important part of continued recovery.9
Teaching you healthy coping strategies. Different forms of therapy can help you cultivate increased insight and help you strengthen healthy coping skills, which is vital for relapse prevention.6 This can include helping you recognize the early warning signs of relapse, knowing when to reach out for help, cultivating healthy self-care methods, and developing healthier stress management strategies that do not involve using drugs or alcohol.6 
Offering continued contact with the treatment facility. This can provide additional support during addiction recovery and help you re-engage with treatment should relapse occur.10
Providing co-occurring disorder treatment and management. Co-occurring mental health disorders like depression or anxiety are often cyclical, recurring illnesses, like substance misuse and substance use disorders. If you have a co-occurring disorder, you may benefit from a long-term continuity of care that supports your progress, monitors your condition, and provides assistance if you resume substance use or you experience a return of symptoms of your mental health disorder.2
Helping you learn from setbacks. Setbacks, which means anything that moves you closer to relapse, such as not asking for help, are a normal part of the recovery process, but it's important to avoid viewing them as failures.6 Aftercare programs for substance abuse can help you focus on your past successes, your inner strengths, and the accomplishments you've made so far, which can strengthen your recovery efforts.6
Creating a Rehab Aftercare Plan
Before you leave drug and alcohol rehab, you'll work with your addiction treatment team to develop an aftercare plan. Aftercare plans vary based on unique factors and individual circumstances. For example, if you have limited social support at home, you might benefit from transitioning to a sober residence or attending additional group therapy sessions.
Aftercare programs for substance abuse recovery can be adjusted as your needs change and as you work through post-recovery treatment. This can include increasing treatment or changing the types of care you receive should you experience a return of your symptoms.6
A rehab aftercare plan can look different for everyone but can include:
Finding supportive sober housing (sometimes called "sober living") arrangements.
Attending group meetings.
Attending individual counseling.
Participating in family therapy.
Participating in outpatient treatment programs as a step-down from inpatient care.
Finding and establishing a support network to help provide support when the urge to use occurs.
Continuing medication on a maintenance program.
Participating in alumni programs offered by your treatment program.
Aftercare Treatment Programs
Types of Rehab Aftercare Programs
River Oaks offers outpatient aftercare treatment for addiction on different levels of care. These can function as step-down services from inpatient or higher-intensity outpatient programs and include:
Partial hospitalization program near Tampa. Partial hospitalization programs (PHP) offer a highly structured, intensive form of outpatient addiction rehab. They generally provide at least 20 hours of treatment counseling per week.7
Intensive outpatient program near Tampa. Intensive outpatient programs (IOPs) are less intensive than PHPs but still provide a high level of care. You'll typically receive around 9–19 hours of weekly structured programming depending on your needs.7
Outpatient substance abuse programs. Standard outpatient programs will typically involve 9 hours or less of services.7
These outpatient programs provide different types of therapy, including:
CBT, or cognitive-behavioral therapy, can help you continue to work on unhelpful thoughts or behaviors that can impact substance use.1
Motivational interviewing can help you maintain your motivation and commitment to recovery.1
Family therapy can help strengthen relationships and address issues and problems in your family or relationships the addiction may have impacted.8
River Oaks also offers telehealth services, which allow you to receive drug and alcohol rehab aftercare care from healthcare professionals like doctors and therapists via computer or phone—all from the comfort of your home.
For more information about our addiction rehab programs, including help understanding the difference between inpatient and outpatient rehab, or to learn more about the treatment admissions process, please get in touch with us at to speak to one of our caring admissions navigators.
Rehab Alumni Programs at River Oaks
Staying connected to the recovery community is incredibly important post-treatment. Not only does it help ground you and remind you of your commitment to recovery, but it also helps to minimize your chances of relapse. The Substance Abuse and Mental Health Services Administration (SAMHSA) lists community, defined as having relationships and social networks that provide support, friendship, love, and hope, as one of the four major dimensions of recovery.9
Alumni App
Through our parent company, American Addiction Centers, we now offer an alumni app geared towards our patients who have successfully completed treatment and are looking for a way to continue having a sense of community and accountability. Through our app, you can:
Track the progress you're making toward your recovery goals.
Keep a gratitude journal.
Participate in wellness challenges.
Consume recovery-related content with podcasts and articles.
Get and stay connected to a supportive alumni community.
Our alumni may receive an invitation to sign up for the app today by completing this quick and easy online form.
Relapse Prevention During Aftercare
Aftercare treatment can play an important role in helping you maintain recovery. Aftercare can strengthen the relapse prevention skills you've learned during treatment, provide necessary social support, help you stay connected to others in recovery, and help you re-engage in treatment if necessary.
Different relapse prevention strategies that can be included as a part of an aftercare plan can include:
Free rehab aftercare, such as going to self-help groups, like 12-step meetings, finding a sponsor, or engaging in community or religious groups to support recovery.6
Engaging in therapy, such as individual, couples, or family therapy.
Practicing self-care and engaging in mind-body strategies like mindfulness-based relapse prevention (MBRP).6
If you would like to learn more about your treatment options, how to cover the cost of treatment, or would like more information about rehab admissions, don't hesitate to contact our admissions navigators at .
Thank you for your feedback.
American Addiction Centers (AAC) is committed to delivering original, truthful, accurate, unbiased, and medically current information. We strive to create content that is clear, concise, and easy to understand.
While we are unable to respond to your feedback directly, we'll use this information to improve our online help.