Alcohol Misuse and Addiction
Learn about the common patterns of alcohol misuse, the risks associated with them, and how to find effective treatment for alcohol addiction.
Alcohol Misuse Overview
Alcohol misuse is responsible for a variety of international social, economic, and health problems. The World Health Organization (WHO) estimates that alcohol contributes to around 3 million deaths worldwide and is responsible for 5.1% of the global burden of disease.1
Drinking excessively can cause many serious health issues and dangerous situations.
Did you know most health insurance plans cover alcohol addiction treatment?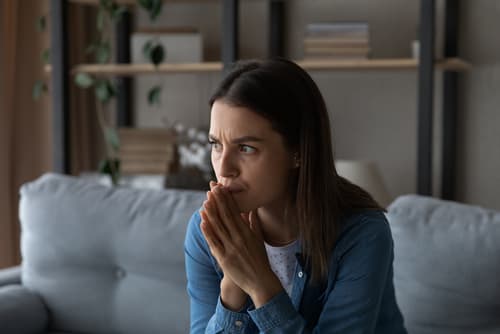 What Is an Alcohol Use Disorder?
Alcohol use disorder (AUD) is a treatable chronic brain condition characterized by an individual's compulsive seeking and consumption of alcohol despite negative consequences that range from mild to fatally destructive.2
In 2020, the National Survey of Drug Use and Health (NSDUH) estimated that 10.2 million Americans 12 years old or older suffered from AUD within the past year.4
Common Questions About Alcohol Misuse
What causes alcohol addiction or AUD?
A number of factors may contribute to someone developing AUD. These include:2
Genes and family history play a role in a person's risk for developing AUD.
Psychiatric disorders like depression, attention deficit hyperactivity disorder, and PTSD.
A history of childhood trauma.
Drinking alcohol during childhood.
Problematic drinking patterns also frequently coincide with alcohol use disorder and carry significant risks of their own.
Is binge drinking the same thing as alcohol addiction?
People who suffer from AUD often engage in binge drinking. However, not all people with AUD are binge drinkers and not all people that binge drink on occasion have AUD.
Nevertheless, binge drinking carries many serious health risks and often leads to someone developing an alcohol use disorder or alcohol addiction.5
Binge drinking means consuming enough alcohol to raise one's blood alcohol concentration (BAC) to .08% or higher. For most women, this occurs after consuming 4 drinks within 2 hours. For the average man, binge drinking means consuming 5 drinks within the same time frame.5
Binge drinking can:5,6
Cause alcohol poisoning/overdose. Signs of alcohol overdose include:

Confusion.
Vomiting.
Clammy skin.
Low body temperature.
Slowed breathing and heart rate.
Diminished involuntary responses, such as a gag reflex, which prevents choking when vomiting.

Increase the possibility of committing or being the victim of a violent crime.
Result in injury due to reduced inhibitions and cognition caused by drunkenness.
Make someone more likely to engage in risky sexual behaviors, increasing the risk of sexually transmitted infections and unwanted pregnancies.
Despite the health and safety risks, binge drinking is common, especially with young adults between 18 and 34 years old. About 1 in 6 Americans binge drink 4 times per month.5
What is the difference between heavy drinking vs binge drinking?
Heavy drinking—like binge drinking—does not necessarily mean someone has an alcohol use disorder, though it is often an indicator and may contribute to the development of AUD.2 The CDC defines heavy drinking for men as consuming 15 drinks per week and 8 drinks per week for women.7
Heavy drinking may lead to many of the same health problems found with binge drinking. Additionally, heavy drinking is associated with increased rates of anxiety and depression when compared with people that drink in moderation or abstain completely.7
An estimated 17.7 million Americans aged 12 or older admitted to heavy drinking within the past month, according to data collected by the National Center for Health Statistics in 2020.8
Thank you for your feedback.
American Addiction Centers (AAC) is committed to delivering original, truthful, accurate, unbiased, and medically current information. We strive to create content that is clear, concise, and easy to understand.
While we are unable to respond to your feedback directly, we'll use this information to improve our online help.