Both inpatient and outpatient programs for alcohol use disorder treatment may prescribe medications to minimize negative side effects during the course of treatment.
Clients may be prescribed different types of medications to manage withdrawal symptoms and to treat ongoing alcohol dependence. While some of the medications specifically treat alcohol use disorders, others help to manage adverse symptoms that are possible over the course of treatment.
Read on to learn about:
FDA-approved medications used for withdrawal symptoms and to curb alcohol cravings.
How these drugs work.
The risks of drugs that treat alcoholism.
Treatment for alcohol use disorder.
FDA-Approved Medications for Alcohol Dependence
There are a variety of pharmaceutical medications used to treat alcohol use disorder that are approved by the Food and Drug Administration (FDA). Alcohol cessation drugs that are approved by the FDA have been proven to be safe and effective for use when used as prescribed.1
When deciding whether a drug should be approved, the FDA considers if the potential benefits of the drug outweigh the potential risks and side effects. It should be known that while the FDA reviews the results of testing, it does not create or administer the testing.1
Alcohol Cessation Drugs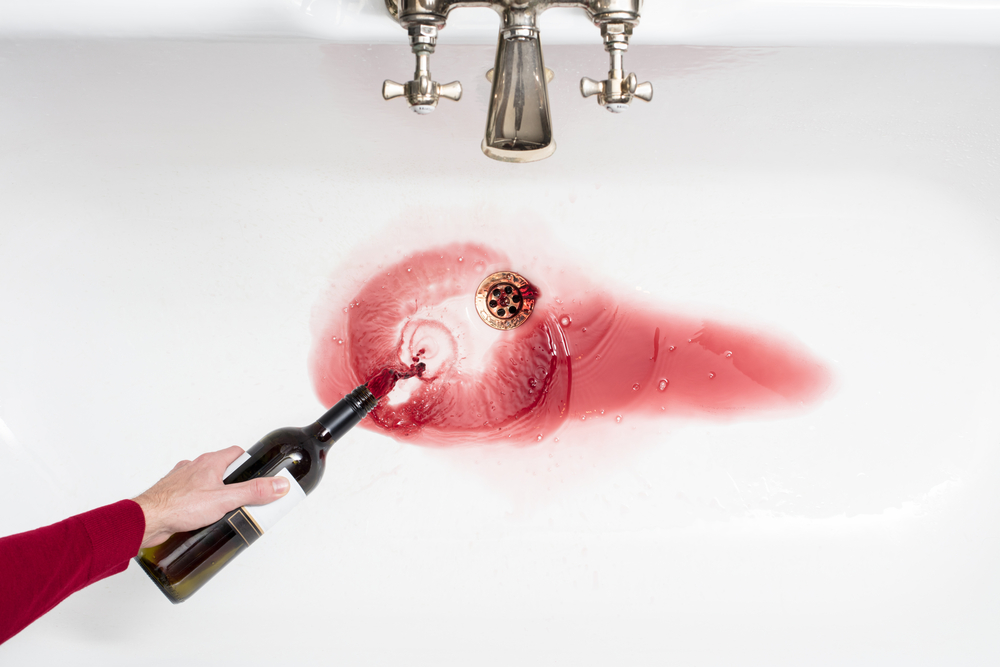 If you're wondering what drug you can take to stop drinking, a handful that are used specifically to treat alcoholism include:
Disulfiram (Antabuse)
If you don't know what causes aversion to alcohol, disulfiram changes how the body processes alcohol, intended to make the person not want to drink alcohol to avoid these consequences. Many ask if Antabuse is still used, but its success at causing negative effects for the person immediately after consuming alcohol mean it is used both in treatment and at home.2
Naltrexone (Vivitrol)
This drug changes how the brain reacts to alcohol consumption. This medication is available orally under the brand names ReVia, Depade, and Vivitrol. Naltrexone is recognized as one of the most effective medications prescribed to treat alcoholism and addiction to opioids. It works by blocking the positive sensations in the brain associated with drinking alcohol.3
Acamprosate (Campral)
Campral is the brand name of acamprosate, a medication that helps to stabilize brain chemistry during alcohol withdrawal. As a result, the medication can reduce cravings for alcohol. It is most often taken orally in tablet form.4
Medications for Treating Alcohol Withdrawal Symptoms
Withdrawing from alcohol is a different process from treating alcohol use disorder. When a person who is addicted to alcohol stops drinking, they may experience symptoms of withdrawal.
Symptoms of alcohol withdrawal can range from tremors and anxiety to insomnia and nausea and vomiting.5
Drugs that can treat these symptoms include:
Topiramate (Topamax)
Although topiramate is an anti-seizure medication that is also used to treat migraine headaches, it can effectively help to manage negative alcohol withdrawal symptoms. It is available to take orally.6
Ondansetron (Zofran)
Marketed under the brand name Zofran, ondansetron is used to treat nausea. It is available in a wide range of delivery methods, including a rectal and an intravenous solution. While ondansetron is not specifically geared toward alcoholism, it can help to manage the negative symptoms associated with withdrawal.7
Anti-anxiety medications
For those undergoing treatment for alcoholism, anti-anxiety medications, including certain long-acting benzodiazepines, may be used to manage symptoms of alcohol withdrawal and early recovery, such as anxiety.
How Medical Treatment for Alcoholism Works
The medications used for alcohol treatment fall into three categories: managing withdrawal symptoms, reducing alcohol consumption, or altering brain chemistry. These pharmaceutical medications work together to minimize possible negative side effects and increase success rates.
Alcohol craving medications, such as Antabuse, reduce alcohol consumption by introducing negative side effects, such as vomiting, in the presence of alcohol.
Naltrexone and Campral work by changing brain chemistry and how alcohol affects the body.
Other alcohol dependence medications, such as anti-anxiety medications or antidepressants, work to address specific symptoms that may occur in the recovery process.
Medications for Long-term or Short-term Use
Many of the medications used during alcohol addiction treatment are intended for short-term use. Others may be used on a longer-term basis.
For instance, Antabuse can be prescribed over the long-term. However, it's typically prescribed in a larger dose during the first 2 weeks of treatment before a shorter dose is prescribed. The supervising physician will determine the specific prescription length and dosages.
Often, dosages are adjusted throughout the treatment process.
Effectiveness of Alcohol Abuse Medications
Some of the prescribed alcohol abuse medications are considered more effective than others.
For instance, Antabuse does not treat underlying issues with alcoholism, including brain chemistry. The prescription medication simply makes it more uncomfortable for the individual to drink alcohol.
As with all medications, Antabuse is not an effective addiction treatment on its own; it must be used in conjunction with research-based therapies.
Other pharmaceutical medications are only moderately effective. Acamprosate and naltrexone can modestly reduce alcohol consumption and increase alcohol abstinence rates. They work best when combined with other types of treatment, including behavioral modification and supportive therapy.8
The effectiveness of the pharmaceutical medication also largely depends on the individual, their unique medical history, their history with substance abuse and addiction recovery, and any co-occurring mental health issues.
If the client has any co-occurring medical or mental health issues that require medication, any possible interactions must be considered before prescribing medication for alcohol withdrawal or addiction recovery.
Medication Risks
All pharmaceutical medications come with some level of risks and potential side effects. The medications commonly used for alcohol treatment, however, appear to have fewer adverse side effects than those associated with alcoholism.
High-dose naltrexone seems to be well tolerated, safe, and effective in both men and women with alcohol dependence. The relatively low risks for these medications may make them ideal choices for alcohol treatment.9
Adverse side effects for this class of alcohol dependence medications include:
Diarrhea.
Vomiting.
Headache.
Dizziness.
Lethargy.
Researchers are examining other types of pharmaceutical medications that can be used to treat alcoholism. Potential areas for research include other ways to reduce alcohol consumption. These range from controlling appetite to changing bodily reactions.10
The idea of most of this research is to make drinking less pleasant. These studies will likely increase the number of pharmaceutical medications used to manage alcohol addiction recovery.
Treatment Types for Alcohol Abuse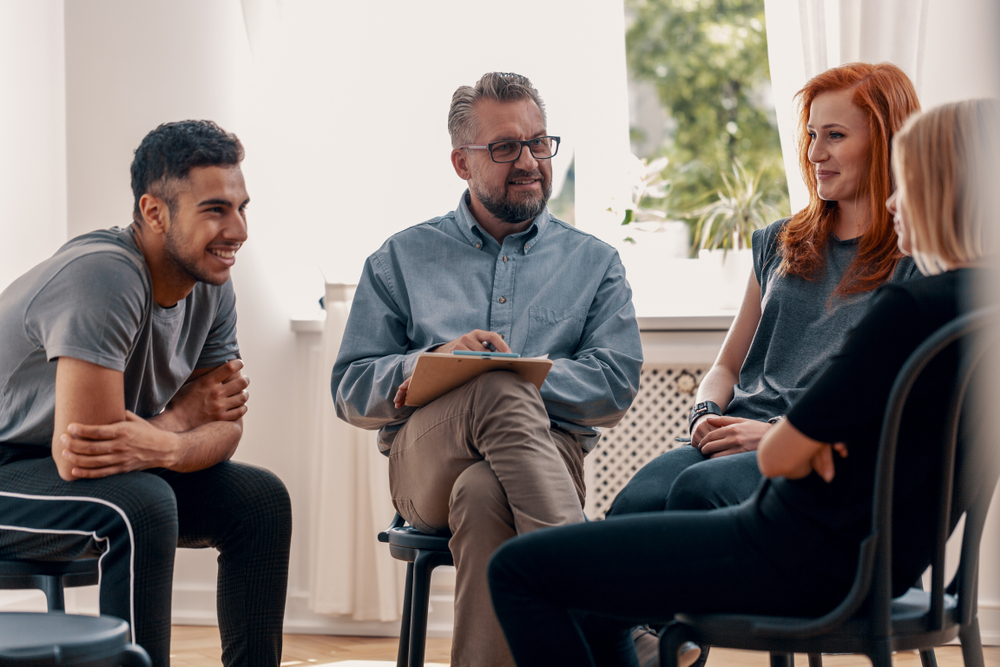 If you're asking yourself "how can I stop drinking so much?" know that there are several evidence-based therapies that you can participate in for alcohol addiction. These therapy options can be used in conjunction with medications for alcohol cessation.
What therapy you do depends on several things, including the type of substance use disorder you have and how severe the addiction is. Below is a collection of a handful of treatment types you can find at many facilities like River Oaks.
Cognitive Behavioral Therapy help individuals identify, understand, and change certain thoughts and behaviors, such as those related to drug and/or alcohol use. CBT focuses on what individuals are feeling during therapy, not necessarily what cause the reliance on substances.
Contingency Management Interventions helps identify if clients with substance use disorders believe they need help with their substance abuse, or and how serious the implications of their behaviors are.
Family Behavior Therapy creates opportunities for loved ones of a client to work through their feelings together in order to minimize enabling and strengthen relationships.
Group Therapy allows patients with similar experiences to discuss their feelings and experiences with other individuals going through similar ones.
Individual Therapy focuses on developing a treatment plan, creating recovery goals, and dealing with co-occurring disorders.
References:
U.S. Food and Drug Administration. About FDA product approval.
MedlinePlus. (2017). Disulfiram.
MedlinePlus. (2017). Naltrexone.
MedlinePlus. (2016). Acamprosate.
American Psychiatric Association. (2013). Diagnostic and Statistical Manual of Mental Disorders, 5th Edition. Arlington, VA: American Psychiatric Association.
MedlinePlus. (2017). Topiramate.
MedlinePlus. (2015). Ondansetron.
Winslow, B.T., Onysko, M., & Hebert, M. (2016). Medications for alcohol use disorder. American Family Physician, 93(6), 457-465.
Yoon, G., Kim, S.W., Petrakis, I.L., & Westermeyer, J. (2016). High-dose naltrexone treatment and gender in alcohol dependence. Clinical Neuropharmacology, 39(4), 165-168.
Michalak, A. & Biala, G. (2016). Alcohol dependence—neurobiology and treatment. Acta Polonige Pharmaceutica, 73(1), 3-12.