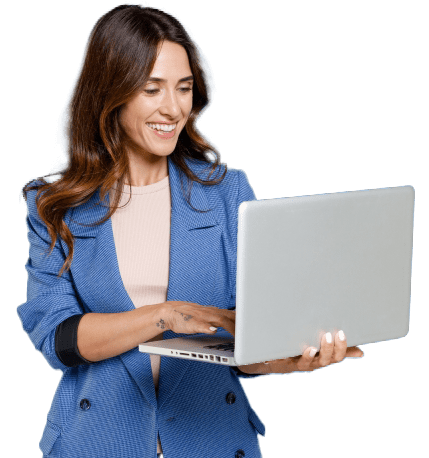 Inpatient Rehab for Alcoholism & Drug Abuse
Inpatient Addiction Treatment in Riverview, FL
Learn about residential addiction services available at River Oaks or check your insurance benefits for coverage of addiction treatment services.

About Inpatient Treatment at River Oaks
River Oaks is a plush, beautiful rehab facility in Riverview, Florida near Tampa, where guests enjoy private or semi-private hotel-like rooms with private bathrooms, full-size beds with pillow-top mattresses, and meals prepared by our executive chef.
What Is Inpatient Drug & Alcohol Rehab?
What Is Inpatient Drug & Alcohol Rehab?
Inpatient or residential rehab is a form of addiction treatment that requires patients to stay at the facility 24 hours a day, 7 days a week.1 While the ideal course of care varies greatly between individuals, many patients benefit from the intensive, structured environment afforded by an inpatient program.
Upon admission at our inpatient addiction treatment facility near Tampa, addiction specialists examine each person and work with case managers to outline an individual path to recovery. Our inpatient rehab facility near Tampa also offers specialized treatment plans such as:
Many participants start inpatient rehab with a medical detox program, which allows them to rid their systems of any substance(s) safely and as comfortably as possible.2 While medical detox is important, it simply helps someone break their physiological dependence to a substance, but doesn't treat the psychological and social aspects of addiction. Continued treatment can help lay the foundation for lasting recovery.3
In the rehabilitation phase of treatment, participants become motivated and invested in their own recovery, learn to recognize and avoid situations that may lead to drug or alcohol use, and repair unhealthy thought and behavioral patterns.4, 5 This is mostly done through a combination of evidence-based approaches, , and peer support.4, 6
River Oaks in Riverview, FL utilizes the following types of addiction therapy:
Motivational interviewing.
Cognitive-behavioral therapy (CBT).
Family therapy.
And more.
Out inpatient rehab facility also offers several alternative holistic addiction treatments, including:
Recovery-oriented challenge therapy (ROCT).
Expressive arts and music therapy.
Wellness groups.
Addiction medications are also an important part of rehab for many people that struggle with addiction to certain substances like alcohol, heroin, and prescription opioids. Pharmacotherapy can ease withdrawal symptoms and cravings, allowing patients to focus during rehab and function normally in daily life. Some patients may continue taking medications for months or even years after formal treatment ends.7
How Long Do You Stay in Inpatient Addiction Rehab?
The length of residential rehab varies from short-term medical detox to month-long rehab programs or 2-3 months of hybrid inpatient and outpatient rehab. Everyone in addiction treatment has different individual needs, which affect the recommended setting or program, duration, and combination of therapies and medications.3, 4, 7 Specialists at our Riverview, FL inpatient rehab facility will help determine the ideal length of treatment for every person that gets admitted.
River Oaks adheres to the 90-day brand promise guaranteed by all American Addiction Centers (AAC) facilities. If you complete 90 consecutive days of treatment (in any level of care or combination of treatment settings) and later suffer a relapse, you may qualify for an additional 30 days of treatment for free at an AAC facility.
What Happens After the Inpatient Portion of Addiction Treatment?
Inpatient rehab is often just one level of addiction treatment on the journey to recovery. Our drug and alcohol rehab facility near Tampa has multiple levels of outpatient rehab care that vary in intensity. Outpatient programs can work either in lieu of inpatient care or as supplemental treatment once someone finishes a residential stay.
Recovery is a process that requires continued effort.8 Following inpatient treatment, a person might benefit from entering outpatient treatment or joining an aftercare program. River Oaks offers the following forms of outpatient addiction treatment:
Partial hospitalization programs. In a partial hospitalization program (PHP), participants visit the facility 5 days a week for 6-hour treatment sessions. Sometimes called "day treatment," a PHP utilizes many of the same forms of therapy and peer support used in inpatient care.
Intensive outpatient rehab programs. Sessions in intensive outpatient treatment (IOP) are conducted 3 days a week for at least 3 hours at a time.
River Oaks has a robust rehab aftercare planning program that connects patients to community programs and support groups, and provides tools to stay in contact with fellow River Oaks alumni. As people adjust to life outside rehab, case managers also reach out to acknowledge various milestones through the Outcomes Recovery program and help facilitate re-entry into treatment if necessary.
AAC also has other rehab facilities in Florida and across the United States should you need immediate local support near you.
An Average Daily Schedule for Inpatient Rehab at River Oaks
A Typical Day in Inpatient Rehab
6:30 am
Breakfast and morning medications (as needed)
12:00 pm
Lunch and recreational activities
4:30 pm
Dinner and recreation
Does Health Insurance Cover Inpatient Addiction Rehab?
Does Health Insurance Cover Inpatient Addiction Rehab?
Yes, most insurance plans in Florida are required by law to provide the same coverage for addiction treatment that they provide for other medical services. However, individual insurance coverage for addiction treatment services varies greatly between plans.
River Oaks is in network with many major insurance companies in the Tampa metro area and throughout Florida, which helps keep costs of treatment down. These insurers include, but are not limited to:
If you don't have insurance in Florida or your coverage is insufficient, there are ways to pay for rehab that help make costs more manageable. For example, River Oaks offers financing options that divide fees into smaller payments across an extended period of time.
As an initial step, fill out this quick and simple to check your insurance coverage for addiction treatment. You'll receive an email right back from us with important details and the rehab admissions process.
Why Choose River Oaks?
Addiction treatment is hard work—it involves breaking not only physical dependence on substances but also ingrained thought and behavioral patterns.3, 5 Staying as comfortable as possible in a supportive environment can be integral in empowering you to make these difficult changes.
There are many desirable features and amenities at our inpatient rehab facility to enjoy, such as:
A fitness center.
Massages and acupressure.
Indoor recreation areas.
Art and music activities.
Basketball and tennis courts.
Softball field.
A biofeedback chair.
Mindfulness spaces.
But inpatient rehab at River Oaks goes far beyond these comforts, with a caring staff that holds your well-being and safety in the highest regard, as evidenced by our various accolades and accreditations.
If you've lost control of your drinking or drug use, recovery is possible. Call one of our admissions navigators at to learn more about how we can help you turn your life around and break free from addiction today.
You Are Not Alone.
At River Oaks Treatment Center, we are here to support and guide you along your path to recovery. When you're ready to take the first step, our compassionate and knowledgeable team will help you figure out all the details, so you can focus on what's important.
Get Admitted ASAP

Our admissions navigators are available 24/7 to answer questions, navigate the insurance process, and get you admitted to the ideal program. Contact us at today.

Start With Detox

For many, detox is the first step on the recovery journey in order to prepare for comprehensive treatment.

Consider an Outpatient Program

If inpatient rehab doesn't meet your needs or you're leaving an inpatient program and still need support, try our outpatient services. We offer 2 levels of outpatient treatment that differ in intensity and time commitment.

Find Your Community

Through aftercare planning, our staff works with each patient before they leave our program to ensure they have the tools and resources to sustain sobriety.