East Tampa, FL
A 7.5-square-mile district located between the Port of Tampa, the University of South Florida, and Downtown Tampa, East Tampa is an unincorporated community in
Hillsborough County
,
Florida
. Within Hillsborough County, alcohol is the number one substance of abuse. More people died from alcohol-related causes in Hillsborough in 2015 than in any other Florida county, the 
Profile of Alcohol and Drug Indicators for Hillsborough County, Florida
publishes.
Substance Abuse in East Tampa and Florida Overall
More people were arrested for DUI or involved in alcohol-related crashes or injuries in Hillsborough County as compared to other Florida counties. Over half of the 4,000 DUI arrests in Hillsborough County in 2016 were performed by the Tampa Police Department.
Within the
Tampa-St. Petersburg Clearwater Metropolitan
Statistical Area (MSA), the 
National Survey on Drug Use and Health (NSDUH) Report: Metro Brief
 reports that close to one-quarter of its residents engaged in binge drinking in the month before the annual survey was completed (an annual average based on surveys taken between 2005 and 2010). This rate is similar to state and national averages. According to the 
Behavioral Health Barometer: Florida, 2015
, rates of alcohol dependence for Floridians were similar to national average; 6 percent in Florida as compared to 6.5 percent nationally). The Florida Alcohol and Drug Abuse Association (FADAA) publishes that alcohol was involved in around 50 percent of all drug-related fatalities in Florida during the first six months of 2016.
Hillsborough County students report lifetime alcohol consumption at rates slightly higher than Florida state averages: 40 percent compared to 39 percent. One out of every six Floridian students admits to blacking out from alcohol, and one out of every 10 report binge drinking, the 2016 Florida Youth Substance Abuse Survey (2016 FYSAS) publishes. Overall, rates of alcohol abuse and binge drinking were lower for students in Hillsborough County than Florida, however, per the Profile of Alcohol and Drug Indicators for Hillsborough County, Florida. Marijuana use, inhalant use, and illicit drug abuse rates were higher for Hillsborough students than statewide averages in 2016.
 The top two substances of abuse cited as the primary substance of abuse upon admission to an addiction treatment center in Hillsborough County for the Fiscal Year (FY) 2014/2015 were marijuana (2,725 treatment admissions) and alcohol (2,402).
According to the Central Florida High Intensity Drug Trafficking Area (HIDITA) Drug Market Analysis 2011, controlled prescription drugs, cocaine, marijuana, and methamphetamine are drugs of concern for the region, which includes East Tampa.
Heroin and the synthetic opioid fentanyl are contributing to rising opioid overdose deaths in Tampa and Florida as well. The Miami Herald published that opioid drugs kill an average of 14 people in Florida every single day.
Addiction treatment programs and measures can aid in the prevention of drug abuse and overdose, provide education and treatment resources to families and individuals, and promote and sustain recovery for residents of East Tampa, Florida.
Addiction Treatment Options in East Tampa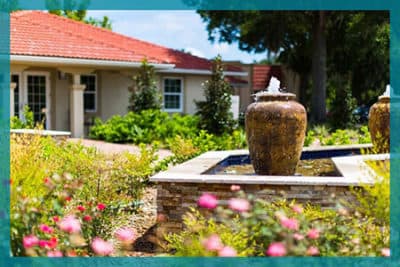 The single state authority for mental health, substance abuse, and addiction treatment services within the state of Florida is the Florida Department of Children and Families(DCF) Office of Substance Abuse and Mental Health (SAMH). SAMH contracts with seven regional Managing Entities (MEs) that then use a network of local service providers to offer behavioral health services to Florida residents. The ME for Hillsborough County, and thus for East Tampa, is the Central Florida Behavioral Health Network, Inc. (CHBFN). Services are subcontracted out by CHBFN to one of 64 local providers within Circuit 10 and the Suncoast region, which includes East Tampa.
Community mental health centers receive funds from the state and can therefore offer treatment services on a "sliding scale," depending on what a person can afford to pay. These services are considered public and open to all residents of East Tampa who need behavioral health treatment.
Behavioral health services are provided in priority order based on who needs them the most. For instance, individuals who need immediate access to detoxification services or who present a threat of harm to themselves or others are considered to be "emergent," and access to care is to be provided within six hours. Individuals with a serious clinical condition that will deteriorate without proper care are classified as "urgent," and care is to be provided within 48 hours. Those who require "routine" care who are not considered emergent/life-threatening or urgent cases are to be seen within seven days of submitting a referral for services.
Behavioral health treatment services may include crisis management, detoxification, inpatient programs, recovery support, and outpatient services. Community-based providers that offer public behavioral health services are licensed through the state.
These public services overseen by DCF can include:
Medical and outpatient detox
Assessment
Case management
Counseling
Parenting skills
Life skills training
Transitional housing
Peer-based group and individual counseling
Also within the state of Florida, family members or loved ones can get help for someone they feel may be significantly impaired by substance use, and unwilling or unable to seek treatment for themselves through the Marchman Act. This law helps get people into treatment through involuntary commitment. A similar law is in place for mental health concerns as well, the Baker Act.
While the top drug of abuse in East Tampa, marijuana, remains illegal for recreational use, law enforcement officials are making efforts to see that individuals are diverted into treatment programs instead of facing jail time for minor drug-related offenses. Tampa police arrested close to 2,000 people for marijuana possession in 2015, the Tampa Bay Times reports. As of 2016, however, instead of being charged with a misdemeanor for less than 20 ounces of marijuana, residents within the city of Tampa will only receive a citation, WFLA publishes.
 Individuals charged with drug-related and nonviolent crimes may be able to go through one of Florida's 95 drug courts, which diverts individuals into treatment programs.
Regardless of how a person enters a treatment program, whether voluntarily or not, treatment can help a person find the motivation to make positive life changes.
Overdose Crisis
 Drug overdoses are a major public health concern in the Sunshine State, as overdose deaths continue to climb. In 2015, there were 281 drug overdose deaths in Hillsborough County alone, 220 of which involved at least one prescription drug, per the Profile of Alcohol and Drug Indicators for Hillsborough County, Florida.
Deaths related to heroin and fentanyl are on the rise in Tampa and Florida in general. In the first half of 2016, heroin-related deaths spiked 25 percent and fentanyl-related deaths increased by 135 percent, the Miami New Times reports. Heroin is an extremely powerful and potent opiate that may be making its way up into East Tampa and Florida through drug trafficking organizations (DTOs) from Columbia and South America. As a port city, DTOs and cartels may be able to move drugs in and out of Tampa with relative ease. Fentanyl is even more potent than heroin, up to 50 times more so, and can be synthesized in a lab, making it even more potentially accessible. Individuals may not even know what they are taking, as fentanyl may be laced into other opioids, such as heroin, to stretch the product. This can contribute to the especially high potential for a lethal overdose, as fentanyl can be deadly in much smaller amounts than heroin and other opioid drugs.
Cocaine is also an issue in East Tampa. The Florida Department of Law Enforcement Medical Examiners Commission 2015 Annual Reportpublishes that deaths involving cocaine jumped nearly one-third from 2014 to 2015. Just as with heroin, DTOs may be bringing cocaine up from Columbia, and the illegal street drug seems to be making a comeback in the Tampa area. Other drugs of concern include synthetic designer drugs such as the cathinone alpha-PVP, or flakka, and the Tampa Bay Times warns that abuse of flakka is on the rise in the region.
In May 2017, Florida's Governor Rick Scott declared the opioid crisis a public health emergency, opening up federal monetary resources to pay for prevention, treatment, and recovery services, NBC News publishes. Access to the overdose-reversal drug Narcan (naloxone) has been opened up to first responders and laypeople who may need it to help a family member or loved one in the case of an emergency. Emergency personnel in Tampa carry Narcan, and the Tampa Bay Times reports that it is available without a prescription at local pharmacies.
Florida's Good Samaritan law helps to protect individuals reporting an overdose or attempting to revive someone suffering from an overdose from criminal and drug-related charges. Florida also operates a Prescription Drug Monitoring Program (PDMP), E-FORCSE (Electronic-Florida Online Reporting of Controlled Substances Evaluation), which helps providers track controlled and potentially addictive prescription medications, and thus be better able to recognize possible patterns of diversion and abuse.
East Tampa and Florida Behavioral Health Resources
There are many resources for mental health and substance abuse treatment services within East Tampa. Programs range from outpatient services to fulltime residential options, and may be public or private. A public program is open to anyone regardless of their financial situation. Private treatment programs, while more expensive, may offer more amenities and comforts to choose from. Public mental health services are provided through nonprofit Community Mental Health Centers and local Mental Health Offices overseen by the Florida Department of Children and Families Mental Health Program Office while substance abuse treatment is community-based.
Below is a list of prevention, treatment, and recovery resources that serve residents of East Tampa, Florida:
DCF Local Community-based Substance Abuse and Mental Health Services Provider for Hillsborough County: Central Florida Behavioral Health Network
Suicide Prevention Hotline
Florida State DCF Licensed Substance Abuse Providers
Tobacco Prevention Measures: Tobacco-Free Florida
Florida Anti-Drug Coalitions

Substance Abuse and Mental Health Services Administration

's (SAMHSA) Behavioral Health Treatment Services Locator

DCF-Provided List of Certified Recovery Residences
Join the Recovery Community
Let us help you get started with the rest of your life! Retreat to the sunny climate of Tampa, Florida for a stay at the gold standard of treatment facilities. We offer customized care plans to help you on your recovery journey.