Purdue Pharma: Watch Out, Tampa Is Coming For You
The headline of a recent CNC news flash sums it up: "Nearly every US state is now suing OxyContin maker Purdue Pharma." These actions contend that this pharmaceutical firm and its Sackler family owners started the opioid epidemic. Then they pumped it up big time. It all has to do with their "wonder" drug – OxyContin.
Purdue Pharma unlocked the longed-for secret to treating severe pain with OxyContin. Its narcotic ingredients were time released, which meant they worked for 12 hours.  What's more, this opioid formulation was not addictive. That meant consumers could take high and higher doses for long and longer periods of time. No concerns, no worries. All told, OxyContin offered outstanding effectiveness, coupled with safety. Was there anything else like this available here? No.
OxyContin was a "miracle" and its creators wanted to ensure all knew about and had access to it. Purdue Pharma emboldened its sales force to get the word out with generous rewards. The firm aggressively promoted this product to a range of touchpoints; these included prescribing physicians, partners and distributors. This plan produced $1.1 billion in sales by the year 2001, within OxyContin's first five years.
That's the upbeat part of the story so far on the company end. Users, however, had a different experience. OxyContin failed to deliver on its non-addictive promise. It gained a distinction and not a good one. The National Institutes of Health listed it as one of the most abused pharmaceutical drugs in the history of this country. In its wake, addiction soared and paved the way for similar substances that fueled the opioid epidemic. In 2017 alone, more than 47,000 Americans died from opioid overdoses. That's a loss of about 130 lives per day.
The Litigation Landslide
Lawsuits against Purdue Pharma and the Sacklers started in 2007. Just like the course of OxyContin itself, the number of legal cases has soared. They all challenge the claims made by the company about its cash-cow drug. And they blame actions by the company for the human devastation that followed. At the time of this writing, the number of lawsuits tops 2,000 and keeps growing. As stated in the first paragraph of this post, most every state in the country has initiated actions – 48 in all.
There's more where this came from on the local level. Recent news on this front comes from the Tampa region. According to ABC Action News, WFTS Tampa Bay, hundreds of cities and counties in the U.S. are filing charges. Six come from the Tampa Bay area, including Bradenton, St. Petersburg, Pinellas Park, Hernando, Pasco and Pinellas counties.
These actions target eight members of the Sackler family. They accuse them of false advertising about OxyContin which, in turn, has led to hundreds of thousands of deaths. The contention is that this "ruthless marketing of painkillers has generated billions of dollars – and millions of addicts." They go on to state that the firm's owners had the power to determine how to position this item on the market. And as mounting numbers of users became addicted and died, the Sacklers should be held accountable.
Purdue Pharma has denied these allegations. The response: "no pharmaceutical manufacturer has done more to address the opioid addiction crisis than Purdue." An attorney representing the local Tampa constituencies told reporters that the case will transfer to the U.S. Judicial Panel on Multi-district Litigation. That puts it in a group of 1,600+ cases filed in federal court. The first is on the books to go to trial in October.
Treating Those Who Need Help
As the legal battles play out, many people are struggling with substance use. For them, River Oaks Treatment Center in Riverview is the place to start your new life. The facility delivers customized care across a full continuum of levels. That includes medical detox, inpatient rehab, residential treatment and more. The skilled members of the multidisciplinary team provide a full range of therapies based on their in-depth training and experience in the field. During the process, clients stay in private or semi-private rooms on the campus of this upscale facility. Operated by American Addiction Centers, a trusted source in the industry, River Oaks offers all clients who walk through its doors with a guarantee. Complete our 90-day treatment program to stay clean and sober or return for 30 days on us.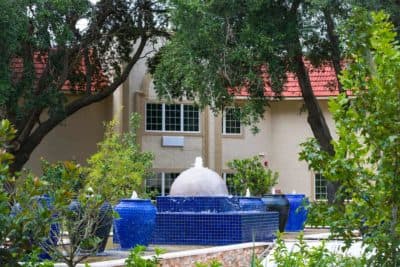 Take the first step to recovery. Visit our admissions page. It's the best strategic move to free yourself of the effects of crippling addiction, no matter how it started. Let the lawyers do that part as you work hard to achieve life-changing results.
______
Read More from Sherry M. Adler:
Shhh…Not in a Quiet Way, Libraries Help Victims of Opioids
You aren't alone. You deserve to get help.
We are here to help you get sober and learn how to stay that way. Retreat to the sunny climate near Tampa, Florida for a stay at the gold standard of treatment facilities. At River Oaks, we offer customized care plans to help you on your recovery journey at our beautiful Hillsborough County campus.