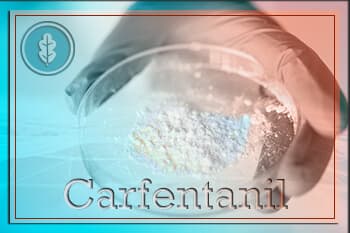 An elephant tranquilizer not approved for use in humans and 10,000 times more potent than morphine, carfentanil is a synthetic opioid drug. The Drug Enforcement Administration (DEA) warns that it is even 100 times more potent than the extremely powerful drug fentanyl, of which it is an analogue.
Opioid drugs target opioid receptors in the brain, filling them up. When this happens, functions of the central nervous system that are automatic, like breathing, body temperature, blood pressure, and heart rate slow down. Pain sensations are dulled, and anxiety is reduced. Dopamine, one of the brain's chemical messengers, floods the brain, increasing pleasure. Parts of the brain that help to control a person's impulses, govern learning and memory, and regulate moods are disrupted. In short, an opioid drug makes users feel relaxed and happy.
Carfentanil is an extreme version of other opioid drugs, more powerful and therefore potentially more dangerous. Carfentanil may be snorted, smoked, ingested, or injected. Any use of this drug in humans is abuse, as it is not regulated for human consumption.
Synthetic opioid drugs like carfentanil are manufactured in a lab and therefore don't require any plants or special tools for cultivating them. As a result, they may be cheaper and easier to obtain than other opioid drugs that come from the opium poppy plant like heroin. Synthetic opioids can be made anywhere. Clandestine laboratories in China may be manufacturing carfentanil and then shipping it to South America or Mexico where it then makes its way into United States, TIME reports.
Carfentanil may even be being manufactured directly in Mexican drug labs as a potential opioid substitute. As a colorless and odorless substance, carfentanil is being used to "cut" street drugs, such as heroin or cocaine, to make them more potent and addictive and to stretch the more expensive drug out further. This is very dangerous as a person may never know that the drug they are taking contains the highly addictive and extremely potent carfentanil. News and anecdotal reports of carfentanil abuse and negative reactions to its use are becoming more prevalent.
Overdose Concerns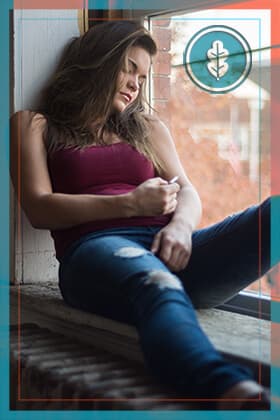 Carfentanil can be fatal in as little as one grain. The Washington Post reports that as the most powerful commercial opioid drug in the world, carfentanil has been connected to hundreds of overdoses in three states in the Midwest (including Ohio) in just a matter of weeks in the summer of 2016. The National Institute on Drug Abuse (NIDA) issued warnings about the dangers of carfentanil abuse in Ohio and Florida in August 2016. The DEA issued public health warnings in September 2016, warning people that the drug is extremely lethal in even small doses. Police and first responders have been warned as well since the drug can be absorbed through the skin or inhaled accidently when people come into contact with it.
The exact amount that may be lethal to humans is unknown. Since it is related to, and more powerful than, fentanyl, which can be lethal in doses as low as two milligrams, it is assumed that carfentanil can be lethal in far smaller amounts. Mixing carfentanil with another drug, especially another opioid like heroin, can greatly increase the risk for overdose.
In Hamilton County, Ohio, nearly 200 opioid overdoses were recorded in less than a week, and officials, in part, blame carfentanil, the Boston Globe publishes. The Centers for Disease Control and Prevention (CDC) states that the highest number of drug overdoses on record occurred in 2014 (nearly 50,000 fatalities), with opioid drugs accounting for six out of every 10 deaths. Synthetic opioid overdose deaths, like those from fentanyl and carfentanil, doubled from 2013 to 2014, the CDC reports.
An overdose on carfentanil is a medical emergency. Symptoms include:
Shallow breathing
Difficulty breathing
Cool and clammy skin
Bluish color to the skin, nails, and lips
Mental confusion
Sedation and potential loss of consciousness
A carfentanil overdose may require as much as six times the normal dosage of the reversal drug naloxone (Narcan), the Boston Globe warns. A carfentanil overdose needs to be caught quickly in order for the opioid antagonist to work at reversing its effects. Many first responders are trained to carry and use naloxone when needed.
The Rise of Carfentanil as a Drug of Abuse in the US
To date, carfentanil abuse seems most prevalent in regions of the Midwest and the southern coast (Florida); however, the drug is liable to spread further around the United States as time passes. People may be able to intentionally buy the drug over the Internet and have it mailed from other countries straight to their doorstep, thus increasing the potential reach of this dangerous substance.
Fentanyl and fentanyl analogues like carfentanil are likely largely used by white young adult males, the National Drug Early Warning System (NDEWS) reports. Popularity of the drug may be surging in an attempt by individuals who use drugs recreationally to attain an extreme "high". Abuse of the drug may be like a kind of Russian roulette where individuals push the envelope to see how far they can go, and how high they can get, without dying.
In other cases, people may not even be aware they are taking carfentanil. It may be used as a substitute for heroin, cocaine, or other drugs, and be laced into these illicit drugs without the user's knowledge. Drug manufacturers and distributors are using carfentanil to maximize profits and potentially to increase their client base by increasing the number of people addicted to opioids.
Individuals who already suffer from opioid addiction may turn to carfentanil. When someone takes an opioid drug, the brain starts to build up a tolerance to the drug. With regular use of these drugs, individuals will need to take higher, or stronger, doses in order to keep feeling the same way. Since carfentanil is so powerful at such low doses, it may make this drug attractive to those dependent on other opioids.
Opioid addiction is rampant in America as around 2 million Americans battle an addiction to prescription painkillers and more than another half-million suffer from heroin addiction, according to the latest National Survey on Drug Use and Health (NSDUH) published for 2015. Carfentanil may be even more addictive than other opioids due to its high level of potency.
Carfentanil, and other opioids, act on the reward processing centers in the brain. This is partly what makes these drugs so addictive. With very few uses, an individual can develop a dependence on it, which makes it difficult to stop using the drug. Withdrawal symptoms can be intense and include both physical flu-like symptoms and emotional symptoms. Depression, anxiety, insomnia, irritability, restlessness, mental "fogginess," and drug cravings, as well as irregular heart rate and blood pressure, sweats and chills, dilated pupils, nausea, diarrhea, vomiting, muscle aches, and joint pain, all are side effects of opioid withdrawal.
Help for Carfentanil Abuse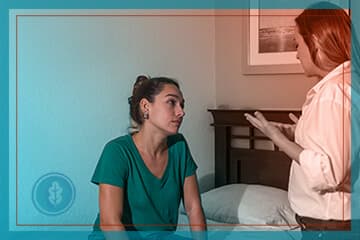 Almost 30 percent of all people admitted to a publicly funded substance abuse treatment program in 2013 cited opioids as their primary drug of abuse, making opioids the second most common primary drug of abuse (behind only alcohol), the Treatment Episode Data Set (TEDS) publishes. Educating people about the dangers of carfentanil is an important part of preventing hazardous and potentially tragic outcomes from its misuse.
Carfentanil is perhaps the most dangerous of all opioid drugs, and people often don't even know they are taking it. There is virtually no way to know if a drug that is not obtained through licit channels contains carfentanil. Even one use can be deadly. Officials are unsure how often heroin, cocaine, and other street drugs may even contain carfentanil.
Addiction is a disease that makes it difficult for a person to function normally in everyday life, impacting relationships, work and school performance, finances, emotional balance, and physical health. There are many different treatment methods and programs available for opioid addiction that can aid in reducing the risks for a potential adverse reaction involving carfentanil.
Since cravings and withdrawal symptoms after stopping carfentanil can be significant, it is not recommended stop taking this drug, or any opioid, without supervision, medical monitoring, and mental health support. A medical detox program can provide medications that manage cravings and withdrawal symptoms while clients are under close supervision from trained healthcare professionals. After a detox program, which typically lasts around 5-7 days on average, individuals can then enter into a residential or outpatient treatment program that will include scheduled therapy, support group meetings, and complementary therapy sessions. In some instances, replacement medications, such as buprenorphine, will be used during treatment and ongoing recovery.
Co-occurring medical and mental health disorders can be effectively treated with a comprehensive and integrated care plan. Programs should be tailored to each individual, and they often include pharmacological, therapeutic, supportive, and holistic measures to aid in ongoing recovery.