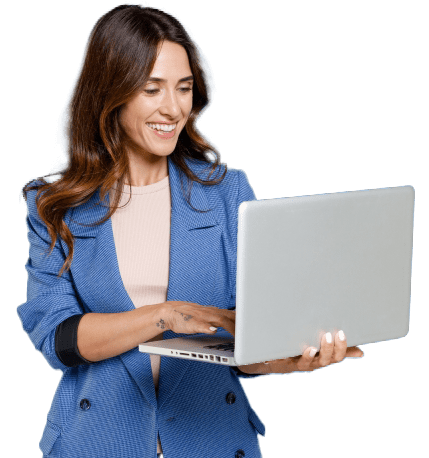 Intensive Outpatient Program (IOP) Near Tampa
Ongoing recovery in our Riverview, FL IOP program
Find out how an IOP can help you recover from addiction or check your insurance coverage benefits.

* These fields are required
What Is an Intensive Outpatient Program?
What Is an Intensive Outpatient Program?
An intensive outpatient program (IOP) is a form of addiction treatment where participants live at home and attend rehab programming during the day, evening, or weekends.
At our upscale Florida rehab facility, outpatient programming takes place in a separate building, adjacent to our inpatient addiction treatment facility in Riverview, Florida. The IOP curriculum is designed to address the many complex issues that underlie addiction, as well as the needs of people with co-occurring mental health disorders, and serves as a natural progression in the full continuum of addiction care.
mutual support groups, and staff clinicians are available on-site. Outpatient evidence-based therapies are the same as those used during inpatient rehab. These include:1
Intensive outpatient programming at our rehab facility in Riverview, FL, near Tampa, occurs on weekday mornings. Patients can live off-site and commute to our facility each day, or they may opt to reside in our sober supportive housing, located in a separate wing of our residential addiction treatment center.
At River Oaks, we also offer a virtual community IOP program. Sessions are held online Monday through Friday from 5 p.m.–8 p.m. To learn more about telehealth addiction treatment at our facility, call us at .
IOP vs. Other Forms of Outpatient Treatment for Addiction
The main difference between IOPs and other forms of outpatient treatment for addiction is the amount time required each week. Intensive outpatient programs usually include at least 9 or more hours of care per week.3
By contrast, a partial hospitalization program is considered a step-up from intensive outpatient and typically involves 20 or more hours of treatment per week.3 At River Oaks, our PHP, or "day treatment," runs 5 days a week (Monday–Friday) from 9 a.m. to 4:30 p.m.
Standard outpatient is considered a lower level of care than intensive outpatient. Standard outpatient services usually involve 9 or fewer hours of treatment each week.3
Because the time commitment and structure are less intense than other forms of addiction rehab, a standard outpatient program may be more appropriate for someone who has already been in recovery for a while.
We do not provide standard outpatient services at River Oaks. IOP is the lowest level of outpatient care available at our Riverview, FL, rehab facility.
How Does Intensive Outpatient Fit Into an Addiction Treatment Program?
Intensive outpatient programs are an important part of an addiction treatment plan—serving either as an entry point to rehab or a helpful transition after completing more intensive levels of care, such as inpatient, residential, or partial hospitalization. Participants can continue or begin to return to regular activities like school, work, and familial obligations, while still getting the support they need to sustain sobriety.
At our rehab facility near Tampa, IOP works as an extension of the treatment received in our residential or partial hospitalization programs. Our multiple levels of addiction treatment are meant to see patients through every step of their recovery journey, from the first few days of treatment to aftercare planning and beyond.
While the recommended course of care will vary and not every person will move through every level of care offered at our Riverview, FL rehab facility, the following is an example of a comprehensive treatment program:3
The suggested timeline for an overall addiction treatment plan will also differ from person to person, ranging anywhere from short-term drug and alcohol detox programs or a month-long inpatient rehab program to long-term combined inpatient and outpatient addiction treatment programs. Our staff will work with you to develop a customized recovery roadmap that meets your individual needs.
At our Riverview, FL, rehab facility, we guarantee our programs with a 90-day Brand Promise. If someone successfully completes 90 consecutive days of treatment with us—whether inpatient, outpatient, or both—and later relapses, they may be able to return to our facility (or one of our sister facilities) for an additional 30 days for free.
What to Expect: Daily Schedule for Intensive Outpatient Treatment
What to Expect: Daily Schedule for Intensive Outpatient Treatment
10:30 am
Process Group or Men's DBT
10:30 am
Process Group or Men's DBT
Health Insurance & Paying for Intensive Outpatient Rehab
Health Insurance & Paying for Intensive Outpatient Rehab
The cost of intensive outpatient rehab programs in the Tampa area and Florida as a whole will fluctuate based on several factors.
These include:
Location and treatment facility.
Program duration.
Whether IOPs are covered by the patient's insurance and if the facility is in the plan's network.
Generally, intensive outpatient is less expensive than residential treatment because of the amount of time and level of medical intervention involved.
Does Health Insurance Cover Intensive Outpatient Programs?
In Florida, most health insurance plans will cover IOPs for addiction treatment to some extent. You can check your individual coverage for free with our confidential .
At River Oaks, we accept many major insurers within the Tampa Bay area and Gulf Coast region, such as:
To learn more about using health insurance to pay IOP addiction treatment or our other ways to pay for rehab, fill out the simple and secure form below. We'll help you figure out the easiest and most efficient way to pay for treatment and email you right back with important details and next steps in the rehab admissions process at our IOP addiction treatment facility near Tampa.
The decision to seek treatment for addiction can change a person's life. We are here to support you through the journey and ensure that you're never alone. Contact our Riverview, FL rehab facility at today.
A Full Continuum of Care
At River Oaks, our treatment plans are designed to support your recovery from the moment you walk through our doors, as you make progress along the way, and long after you leave us.
Medical Detox

Often the first step in an addiction treatment program, medical detox can jumpstart a person's recovery and help them prepare for more comprehensive rehab.

Residential Rehab

For those who have already completed detox, our residential or inpatient programs at our Riverview, FL addiction treatment center offer the highest level of care to help people maintain their recovery.

Outpatient Services

Our outpatient rehab programs offer flexible treatment options for people at different stages in their recovery from addiction.

Admissions

Getting admitted to one of our quality rehab programs at our Riverview, FL addiction treatment facility near Tampa is simple and easy. Our admissions navigators are available 24/7 to answer questions and review your options. Call us at today.
Next Steps
Learn More About Our Drug & Alcohol Rehab Near Tampa, FL