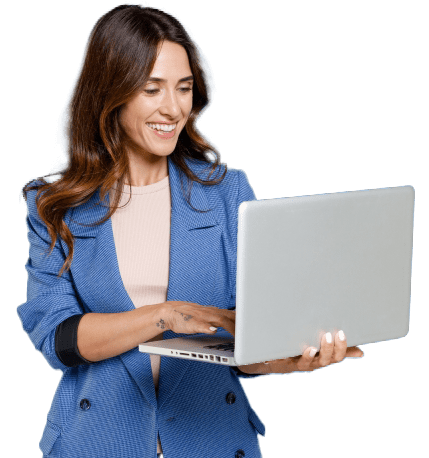 Partial Hospitalization Program (PHP) Near Tampa
PHP rehab services at our Riverview, FL campus
Find out how PHP outpatient services can help in your recovery or check your insurance coverage for addiction treatment benefits.
* These fields are required
Tampa PHP Treatment at River Oaks
A partial hospitalization program, or PHP, can serve as an entry point into addiction treatment or as a continuation of the care initiated in a residential or inpatient program. Read on to learn more about the PHP offered at our outpatient addiction treatment facility in Riverview, Florida.
What Is PHP Addiction Treatment?
What Is PHP Addiction Treatment?
A partial hospitalization program (PHP) is a highly structured, intensive form of outpatient addiction rehab. Sometimes called "day treatment," partial hospitalization programs generally provide at least 20 hours of treatment counseling per week. PHPs include much of the same types of programming and therapies used in residential or inpatient rehab but without overnight care.1
The PHP at River Oaks involves 30+ hours of treatment per week designed to address the complex needs of those struggling with addiction and co-occurring mental health disorders.
PHP patients have access to on-site mutual support groups and staff clinicians and counselors. Evidence-based therapies and counseling may include:2
At River Oaks, PHP participants may live off-site and commute to our facility each day, or they may opt to reside in our sober supportive housing, located in a separate wing of our residential addiction treatment center.
What's the Difference Between PHP, IOP, and Standard Outpatient Addiction Rehab?
The difference between PHP and other types of outpatient care is the amount of time and intensity of care. Other variables may include the program's setting and structure.3,4
For example, an intensive outpatient program (IOP) typically provides 9+ hours of treatment per week, while a partial hospitalization program provides at least 20 hours of treatment per week.3,4
An IOP may take place during the day, evening, or weekend, allowing participants the flexibility to return to previous activities such as work, school, or family events. In a PHP, programming usually spans most of the traditional workday, making it more challenging to attend other activities outside of rehab.
Standard outpatient services generally involve 9 or fewer hours of treatment per week. This is considered the least intense level of outpatient care and is not currently offered at our Florida facility.3,4
River Oaks does offer several different intensive outpatient programs. In our IOPs, patients have the option to live off-site and drive to the facility, or those who need additional support can choose to stay in our on-campus supportive sober housing.
At River Oaks, we also offer a virtual community IOP program. Sessions are held online Monday through Friday from 5 p.m.–8 p.m. To learn more about telehealth addiction treatment at our facility, call us at .
An outpatient program is just one step in a full spectrum of addiction treatment. At River Oaks, our skilled and compassionate staff will help determine the ideal level of care to meet a person's individual needs.
Factors taken into consideration include:4
Risk of relapse.
Previous history of addiction treatment.
Mental, physical, and social health.
Homelife and external support systems.
It's common for treatment plans to involve multiple levels of rehab care and evolve as a person progresses in their recovery. The duration of treatment also varies greatly, lasting anywhere from several short-term detox programs and month-long rehab programs to 2-3 month-long addiction treatment plans.
For many, addiction treatment begins with a medical detox program at our inpatient addiction treatment facility in Riverview, FL. From there, participants may wish to extend their treatment in an IOP or PHP.
There is no one-size-fits-all approach to addiction rehab, and at River Oaks, we ensure treatment plans are customized to each unique individual who walks through our doors.5
What to Expect: An Average Day of PHP Treatment
What to Expect: An Average Day of PHP Treatment
A Typical Day in PHP at River Oaks
Does Health Insurance Cover Partial Hospitalization Addiction Treatment?
Does Health Insurance Cover Partial Hospitalization Addiction Treatment?
Most health insurance plans in the Tampa Bay area and elsewhere in Florida will cover partial hospitalization programs. Outpatient services and other forms of addiction treatment are now considered essential health benefits, and thanks to recent coverage expansions through the Affordable Care Act, these services are more accessible than ever before.8
At River Oaks, the exact cost of a PHP varies greatly depending on the specific insurance plan and whether the carrier is "in-network" with our facility. Out-of-pocket expenses may also fluctuate based on the plan's deductible and co-insurance rates.
Our Riverview treatment center accepts many major insurers including:
For more information about using insurance to pay for partial hospitalization, call us at today or fill out this simple and secure .
Ways to Pay for PHP Addiction Treatment Without Insurance
At River Oaks, we also offer different ways to pay for rehab for people without insurance or those who lack sufficient healthcare coverage.
To learn more about our financing options, fill out the form below. Based on your responses, we'll help you decide the most efficient way to get the care you deserve.
The decision to seek treatment for addiction and figuring out how to pay for it can often be so overwhelming that people give up. That's why we are here to help every step of the way.
We make the admissions process as easy as possible and guide you along your recovery journey, providing the tools and support to foster long-term success.
Call us at to get started today.
A Full Continuum of Care
At River Oaks, our treatment plans are designed to support your recovery from the moment you walk through our doors, as you make progress along the way, and long after you leave us.
Next Steps
Learn More About the Treatment Programs at River Oaks
Thank you for your feedback.
American Addiction Centers (AAC) is committed to delivering original, truthful, accurate, unbiased, and medically current information. We strive to create content that is clear, concise, and easy to understand.
While we are unable to respond to your feedback directly, we'll use this information to improve our online help.