Watch Out, Tampa Retail Stores, Thieves Are Afoot
Bands of thieves are targeting big box stores in the greater Tampa Bay area. The spoils – mainly tools and household repair and maintenance items – are not for their own use. Instead, they sell the goods to buyers who pay cash and then proceed to resell these wares to others. What becomes of the money these robbers receive? The end point always is the same: they use the proceeds of these heists to buy drugs. That's because these retail menaces are addicts.
Hardware to Hard Drugs
The Tampa Bay Times reported this scheme in its article on "How the Home Depot's Stolen Tools Are Fueling Florida's Drug Trade." It's a big business with many people, levels, and moving pieces to pull off these transactions. Local law enforcement regards the crooks and company as "organized rings" that are finely crafted. As a result, these operations take months to shut down.
Merchandise losses for retailers are big. And these are not one-time strikes. According to the Sheriff's Office in Hillsborough County, one ring raided four Home Depot stores in the area in less than a year. This retail chain estimates the cost of goods pilfered is $2.4 million.
In the retail space, vendors must contend with thefts of goods on a routine basis. It's, in essence, a cost of doing business. However, the CEO of the Florida Retail Federation, views the rash of these incidents differently. "It's very dangerous in the long run to write this off just as shoplifting, because it's much more than that." Although these attacks occur frequently, the items taken may not be important enough to spark the interest of the police. At least that's the hope of the perpetrators, and it works out that way most of the time.
Most, But Not All of the Time
It turns out that the recent hits have drawn the attention of law enforcement. The thefts have been occurring in an area with a large number of retail stores. If that alone was not a sufficient reason to launch an investigation, links to the drug trade added more resolve. While monitoring online activity, detectives saw hundreds of messages from "Tools 4 the Trade!" and "Overstocked Tools" to potential end buyers. Then an opening in the case occurred. One vendor revealed he bought merchandise from heroin addicts. He even provided the thieves with punch lists for their next retail raid.
What did detectives do? They went undercover to pose as both buyers and sellers. This enabled them to understand the in's and out's of the trade. That's how they learned these robbers sold their wares to "fences," or intermediaries. The fences then, presenting themselves as authorized product dealers, offered the merchandise at deep discounts on their websites. Ultimately, the police infiltrated the Home Depot organized ring. When they did, they seized stolen merchandise, money, and assorted drugs and paraphernalia. In all, 34 people were arrested in connection with these multi-channel crimes. They face multiple felony charges and the possibility of going to state prison for up to 30 years.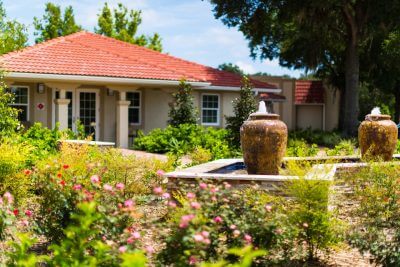 Contending with Addiction in another Way: Medical Treatment
For adults struggling with addiction who seek a life of recovery, River Oaks is a premier treatment center in Tampa. It is "the perfect place to start your new life." Clients receive a treatment plan customized to their needs. From safe medical detox to inpatient rehab or outpatient care, this facility offers a full continuum of services. The multidisciplinary team also is equipped to address clients with substance abuse and co-occurring disorders. While in treatment, clients engage in a wide range of therapies, classes, and groups. They also have many amenities at their disposal to help them improve in mind, body, and soul.
Operated by the trusted American Addiction Centers, River Oaks offers clients a tried-and-true guarantee. Complete the 90-day treatment program and you'll stay clean and sober. Otherwise, come back for another 30 days. We'll cover the costs.
If you're ready to make a change, River Oaks is here to help you. Visit our admissions page. It's the first step to recovery.
Join the Recovery Community
Let us help you get started with the rest of your life! Retreat to the sunny climate of Tampa, Florida for a stay at the gold standard of treatment facilities. We offer customized care plans to help you on your recovery journey.