Local Resources for Drug & Alcohol Addiction in St. Petersburg, Florida
St. Petersburg, is on the coast of Florida, making it a popular destination for fishing, boating, and beachgoing. Part of Pinellas County, which has a population of 957,875, St. Petersburg makes up 261,500 of that population.1 Compared to Florida as a whole, Pinellas County has fewer young people (under 25) and more older people (45 and above).2 When it comes to health insurance, 86% have insurance, with 62% with private insurance and 38% with a public plan.2 
Substance abuse is a major problem in Pinellas, with 19.6% of adults being categorized as heavy or binge drinkers.3 For high school students, 60.4% have used alcohol or other illicit drugs, and in 2016, almost 40% of youth between 15 and 17 admitted to having used any illicit drug at some point in their lives.3 As for opioids, in a recent survey, 1 out of every 4 adults in Pinellas reported using some type of prescription pain relief, with 1 out of 10 using a prescription pain reliever in larger amounts than prescribed, without a prescription, or in other ways not instructed by a doctor.2
With drugs, both illicit and prescribed, and alcohol a significant problem for St. Petersburg, finding a drug and alcohol rehab center in St. Petersburg is key to addressing the addiction and working toward sobriety.
St. Petersburg Rehabilitation
What to expect from rehab facilities in St. Petersburg? When it comes to looking for drug and alcohol rehab centers in Florida, there are various types of treatment available at St. Petersburg rehab facilities to address your substance use issues.4-6
Residential Treatment Programs
Residential treatment programs allow a patient to be in an environment where they can receive care and have a specialized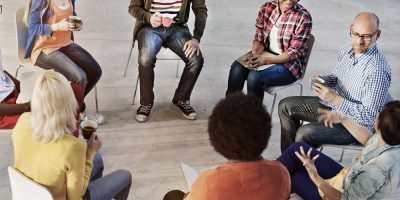 treatment plan in a stable, structured environment. They provide an extended stay in a facility with numerous intensive services available 24 hours a day. There are both short-term and long-term residential treatment options. This can be beneficial for those with more severe problems, including co-occurring disorders.
Partial Hospitalization Programs
Partial hospitalization programs provide outpatient addiction treatment services including access to medical care and therapy. Patients attend the program at least 5 days a week for 4-6 hours a day while living at home. These programs are best for those who have severe substance use disorders and do not need 24-hour supervision but still need a high level of support.
Outpatient Treatment Programs
Outpatient treatment programs can vary in intensity and types of services provided. They are less expensive than residential or inpatient treatment and are usually more suited for those with extensive support at home. Most involve individual and/or group therapy.
St. Petersburg Detox Centers
Substance abuse treatment, often begins with detox. Our medical detox facility in Riverview, FL involves the clearing of drugs from the body. While detoxing sometimes can take place at home, often it may be necessary for detox to involve medically managed withdrawal to address the unpleasant and potentially dangerous side effects that may occur, depending on the abused drug. Detox does not address the deeper issues that are connected to addiction and so should only be treated as the first step on the road toward recovery.4-6 Finding detox centers in or near St. Petersburg, FL, may allow patients to go through detox while remaining close to home or in a new environment removed from where they experienced their addiction.
Sober Living St. Petersburg, FL
Sober living homes are drug- and alcohol-free environments where people who are in recovery can live while working to abstain for substance abuse.7 Group homes for people who are recovering from an addiction, many of the homes are privately owned, though some may be owned by a business or a charity organization. People who live in sober living facilities can usually come and go as they please as long as they follow certain rules. Residents may also be subject to periodic drug testing to demonstrate ongoing sobriety.
People who live in these types of facilities are expected to be responsible for themselves as this is an important step in recovery. People living in sober homes usually have to pay their own rent, buy their own food, and do the same things they would do for themselves if they lived in a regular home.
Florida Recovery Groups near St. Petersburg
Staying on the path toward recovery from substance abuse disorders requires ongoing effort and support. In addition to detox and rehab in St. Petersburg, FL, there are additional avenues you can use to help you continue to work toward sobriety, including aftercare and support groups.
Alcoholics Anonymous (AA) Meetings
Alcoholics Anonymous (AA) is a group of men and women who support one another through sharing their experiences, commitment, and hope to work toward the solution for their shared problem. There is no requirement for membership except the desire to stop drinking, and AA has no religious or political affiliation. AA functions largely based on its Twelve Steps.8
AA meetings near St. Petersburg include the following.
Narcotics Anonymous (NA) Meetings
Narcotics Anonymous (NA) is a community-based organization with members from across the globe. It is a group of men and women who have a problem with drugs and are recovering addicts who are working to stay clean and help others work toward sobriety as well. The only requirement for membership is the desire to no longer use.9
Freedom House: 440 Roser Park Drive South, Saint Petersburg, FL 33701-5212
Palm Lake Christian Church: 5401 22nd Avenue North, Saint Petersburg, FL 33710-5124
Terra Nova Club House: 7550 40th Street North, Pinellas Park, FL 33781-3605
Unitarian Universalist Church of Saint Petersburg: 719 Arlington Avenue North, Saint Petersburg, FL 33701-3621
Bay Pines VA Healthcare: 10000 Bay Pines Boulevard, Building 102, Bay Pines, FL 33744-8202
Saint Pete Vineyard Church: 5000 10th Street North, Saint Petersburg, FL 33703-2704
Gulfport Beach Pavilion 6 58th Street South Shore Boulevard Gulfport, FL 33707
SMART Recovery Meetings
Self-Management AND Recovery Training (SMART) is a community made up of mutual-support groups with a science-based approach to overcoming addiction. The program focuses on self-empowerment and self-reliance and involves both face-to-face and online meetings. SMART Recovery provides practical tools and social supports to help members work toward long-term recovery.
5942 Frond Way, Apollo Beach, FL 33572
5109 North Nebraska Avenue, Tampa, FL 33603
Al-Anon and Nar-Anon Meetings
Al-Anon and Nar-Anon are support groups for people whose lives have been impacted by a loved one's addiction. These programs allow for the sharing of common experiences and provide principles/steps that will help the families and friends of substance abusers make positive changes in their own lives, even if the substances abuser does not admit they have a problem.10,11
Al-Anon Meetings
First United Methodist Church: 212 3rd St. N, St. Petersburg, FL, 33701,
Anthony's Hospital: 1200 7th Avenue N, Saint Petersburg, FL, 33705, US
First Presbyterian Church: 701 Beach Dr NE, Saint Petersburg, FL, 33701, USA
Christ Lutheran Church: 3451 30th Ave N, Saint Petersburg, FL, 33713, USA
Florida Needle Exchange Program
The Infectious Disease Elimination Act (IDEA) became law in Florida as of June 2019. This law permits county commissions to permit sterile needle and syringe exchange programs for people who inject drugs—with the goal being disease prevention. This program arose from the rising rate of injection drug use, which has led to the increased sharing of needles, syringes, and other drug injection equipment.12 Counties can establish programs that allow intravenous drug users to obtain clean needles in exchange for used ones.
St. Petersburg Drug Related Death Statistics
In 2018, 4,698 Floridians died from drug overdose.13 Opioid misuse is a major problem in Pinellas County, with the number of opioid-related overdose deaths increasing by 78% from 2015 to 2018.14 In Pinellas County, more than one person dies every 37 hours from an opioid-related overdose.14
Our Treatment Center near St. Petersburg Florida
Part of the American Addiction Centers (AAC) family of facilities, River Oaks is located on the western coast of Florida in Tampa. In a deluxe treatment setting, River Oaks provides research-based clinical and support services for people dealing with alcohol and drug addiction as well as co-occurring mental health disorders.
Members of the clinical staff at River Oaks have years of experience in the addiction and mental health industry. Our treatment team is staffed with caring, compassionate, and qualified clinicians. We only select appropriately licensed physicians, psychiatrists, psychologists, social workers, therapists, nurses, and support staff to work with the client on a plan for long-term recovery.
If you or someone you love is struggling with addiction and are ready to start discussing treatment options, call us today at . There, a compassionate treatment navigator can help you create a plan to attend treatment at one of our rehab facilities across the United States. River Oaks, one of American Addiction Centers' inpatient treatment centers in Florida, may be a good fit for you. Call us today to find out more.
Sources
Join the Recovery Community
We are here to help you get sober and learn how to stay that way. Let us help you get started with the rest of your life! Retreat to the sunny climate near Tampa, Florida for a stay at the gold standard of treatment facilities. At River Oaks, we offer customized care plans to help you on your recovery journey at our beautiful Hillsborough County campus.